Despite repeated warnings and risks of being fined, a growing number of drone pilots are creating nuisance "invading sensitive airspace and private property — with the regulators of the nation's skies largely powerless to stop them," as reported by the Washington Post. In recent days, drones have smuggled drugs into an Ohio prison, smashed against a Cincinnati skyscraper, impeded efforts to fight wildfires in California and nearly collided with three airliners over New York City. – Read more here:
According to the article, all these are due to the proliferation of cheap, easy-to-fly, remotely piloted aircraft,  the latest craze among consumer gadget fans. Moreover, it is said that because these user-friendly drones are mostly equipped or can be installed with powerful video cameras, their popularity and demand for them continue to soar.  Photography/videography hobbyists and professionals, as well as those complementing their real estate marketing efforts with awesome drone photography services, are among the avid consumers of video-camera-equipped drones.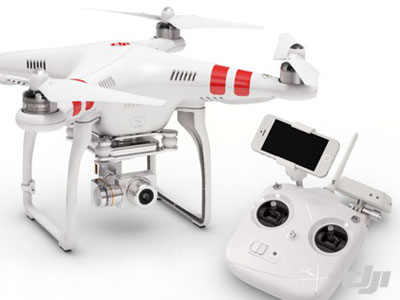 Yahoo News says in its report: A simple explanation for the growing number of encounters is that consumer drones are more common as prices fall. The Consumer Electronics Association predicts U.S. sales will reach 700,000 this year, up from 430,000 last year and 128,000 in 2013. The industry group estimates this year's average sale price at $149, down from $160 last year and $349 in 2013. – Read more here:
Thus, how to deal with "rouged drones?"  The articles aforementioned also mention suggested ways like drone manufacturers educating their customers; public shaming may be the best deterrent, a suggestion from a spokesman for SZ DJI Technology Co.
Last month, some lawmakers came up with measures to deal with such drone threat from drone pilots causing menace in the skies.
Responding to continued drone interference in fighting wildfires, Senator Ted Gaines (R-El Dorado) today announced plans to introduce legislation to help protect emergency responders engaged in their life-saving work. Senate Bill 168, co-authored by Assemblyman Mike Gatto (D-Glendale), grants immunity to any emergency responder who damages an unmanned aircraft in the course of firefighting, air ambulance, or search-and-rescue operations. – Read more at:
The report above quotes Sen. Gaines as saying, "Private drones don't belong around these emergencies. That is the first message I want to get out," said Senator Gaines. "But if one gets damaged or destroyed because it's in the way then that can't lead to financial penalty for the people trying to save lives and property. It's unfortunate, but that's all it is. People can replace drones, but we can't replace a life. When our rescuers are risking their own lives to protect us, I want them thinking about safety, not liability."
James Davis, publisher of The Droneologist and staunch advocate for safe, responsible drone piloting, couldn't agree more. "Buying/owning a drone, especially for newbies, carries the responsibility of learning all the drone safety rules and regulations, knowing where and when to fly a drone. Indeed, lives are more precious than one's drone. Drones do not cause menace; irresponsible, reckless drone operators do."
Check out the amazing items below if you are interested in purchasing a drone :